Thank you both! I hope '22 is good to you.

We're all healthy and happy here in California. I spend way too much time in my garage/office, but that is nothing too new. I miss getting out and about and chatting with people.

It's been a slow start to the year, but I found I had NO problem writing the new year down on paper, my brain was eager to forget '21. Most of the slowness is due to me and my mood, I'm having a hard time getting started, and my ADD is having a field day. I have a 2-color print job set up on my old school screen printing press, but haven't worked on it for weeks.

Time for a reinvention. I should re-invent myself!

Maybe tomorrow. But soon! I need a road trip, I'm going to take a run acoss the Anzo-Borrego to Salton Sea, and then loop back up through Palm Spings, up the 73 and into Temecula then home. Should be able to do that run in a day. (Note to self: bring tools and such.

Love my daily drive, my ancient Miata!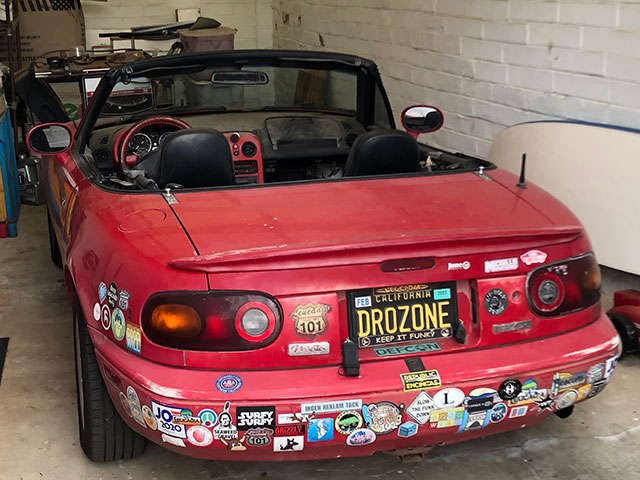 Your pal, -doc-

(Edited by DocOzone on 01-13-2022 22:50)