Just out of curiosity, has anyone played with colored layers and opacity to adjust scanned faded photos? And if so, does it work better than the other nifty PS image adjustment tools?

For instance;

Suppose I took a photo that was faded from years of UV exposure and decided to punch the colors up.
I was playing in PS on another photo and needed some subtle color changes.

So, I took the image as one layer, added a red layer, blue layer and green layer. I then set the opacity to 20% on the colored layers and fussed with the blending properties. I ended up using Multiply on the three color layers and then added a white layer set to Screen, and a black layer set to Soft Light.

Like this;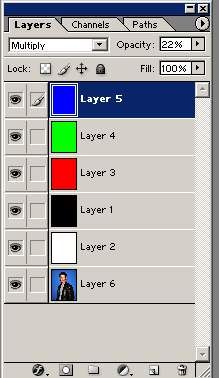 I was happy with the end reults, and it seems to have a finer degree of control for me...

But, my question lies in this;

Am I overthinking this and making it squrrel nuts complicated, or is this something other people do as well?

And, will this be an efficient way to make color changes to most photos?

Thanks for your input.


[edit] Doh! Damn typos! [/edit]

______________
Is This Thing On?



Webbing; the stuff that sticks to your face.

(Edited by UnknownComic on 02-06-2005 09:50)