I really don't get this...

I worked the two past employers and nothing I did could ever be "enough":

- First place was a Non-Profit that eventually had no other people in the IT department than the CEO (technically not part of the IT department), my boss (whom I'm pretty sure was terrified of leaving the area since he's never lived anywhere else, I'd be surprized if he'd ever left the town), and myself.

- The second place was a HelpDesk where over 60 people worked around the clock and none of these people would EVER actually become full-time employees, unless of course you tried to leave like I did, in which case what they would offer to pay you wouldn't keep you away from any other job offers as it did not keep myself from leaving.

I worked really had at both of these places trying to keep my job, no matter how insane the demands or the hours were.

Now I work at a place with what I would call a healthy life-work-balance and culture, given the last two jobs I've had, I can't even believe this place exists in 2019 in the United States.

I haven't seen any crazy people at the company so far (knock on wood), and the IT department is surprizingly well staffed.

Anyway, my wife and I just bought a house and I'm horrifed of losing this job, (ya know cause mortages aren't really meant to be paid off, rather they're meant to be someone else's perpetual source of passive income) given what the last two jobs were like. I'm exempt (salaried) and I like to be, I don't like all that dramma that comes with breaking a budget, I'd rather just do my work and be ensured I know how much money I'm gonna make for the month, I don't really want a raise, I've learned that I'm lucky enough to just have a job at all; I'd just like to pickup as much experience as I can, while I can, and I love to learn, code, etc...

Our new house isn't setup yet, and it kind of sucks here, it's hot, the airconditioners aren't in or aren't working, it's hard to find a place to type, as I write this I'm in my kitchen typing on a cheapy island I picked up at Walmart in 2005. Any friends I've made at the other two jobs are too far away to see, and I don't really know too many people around here, so the friends I make at work inn the IT department are really great to have around.

But, given the culture of this new job, with it's work-life-balance and actual people that you can talk to, it's like I don't know how to react to it; I'm so used to living under a business-dictatorship that I just keep going long after I'm supposed to; it seems to be making my co-workers and boss un-easy.

And I don't mean to do this, I'm just so afraid to lose my job and my house and or to end up on some damn slaveship again that I don't stop. At the other two damn jobs this wasn't an issue, but at this one, if you're on a roll, if you've got some good flow going, ya get yelled at for staying too long even though the work isn't done; which to me is like "certain death"; if you're not moving you'll be eliminated; but at the same time, they're telling me not to stay late to finish things and such.

The best way I can describe the signal I'm getting on this is a crossing guard holding up his left hand to tell you to stop at the same time his right hand is telling you to go.

I'm confused as hell, I'm fairly sure this is one of those diagrams like the koch curve where there's a happy medium in the middle somewhere, but as of yet I haven't found it and honestly I don't know how to, but my future depends on it so what do I do?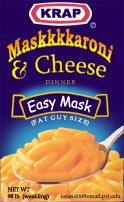 - AIM: MASKKKK

01001101011000010111001101101011011010110110101101101011